November 24, 2014 | Food and Wine, Wine Country Recipes | Fog Crest Vineyard
Thanksgiving Recipes: Mashed Potatoes with Garlic
Gravy without mashed potatoes is like dinner without wine. As far as the wine, we hope you've got plenty of Fog Crest Vineyard Pinot Noir and Chardonnay on hand. As for the potatoes, we add a whole lot of garlic to ours making them a savory delight.
This is the last of our Thanksgiving holiday recipes to share this week. We hope you've found something here that will become a new food tradition for your family's holiday table. And above all else, Happy Thanksgiving from our family to yours - Cheers!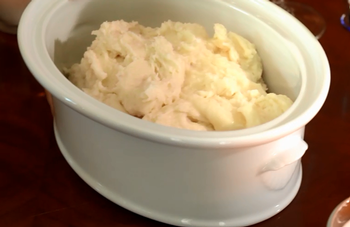 Ingredients:
3 lbs of Yukon Gold potatoes, peeled and cut into 1 inch cubes
1 head of garlic peeled
½ - 1 cup heavy cream (depending on your philosophical outlook on life)
4 Tbsp butter
1 Tbsp kosher salt
½ tsp freshly ground pepper
Add cubed potatoes and garlic to a large sauce pan and add salted water to cover. Boil until soft. Drain. Mash potato/garlic mixture with a traditional masher or run through a potato ricer (depending on your tolerance for lumps). Add butter and cream and mix. Season to taste.
Plate and serve immediately.
Serves 8.
Comments
Recent Posts
January 11, 2019

October 23, 2018

October 9, 2018

April 23, 2018

March 23, 2018

February 24, 2018

January 19, 2018

January 17, 2018

December 18, 2017

December 18, 2017
Blog Categories
Blog Archives
Our Writers