First Fog Crest Vineyard Book Club Meeting to be held Sunday, March 29th.
Our first Fog Crest Vineyard Book Club meeting will be held Sunday March 29th at the tasting room. We will be discussing Steve Heimoff's book, "A Wine Journey Along the Russian River", while enjoying a glass of wine and a light dinner. Mr. Heimoff's book vividly describes the pioneers and history of the Russian River Valley, along with wonderful stores of the land, grapes and the people who have made our wine region one of the best in the world. If you've read the book and wish to join in the discussion and meet some new friends, please give our tasting room a call so we know to expect you. 707/829-2006 We still have some copies of the book available for purchase in the tasting room.
We are very excited for our first Book Club event and hope you'll join us. Please also join our Fog Crest Vineyard Book Club Facebook Group Page to participate in the online discussion and share your thoughts as you read throug our book selections.

Happy reading!
Fog Crest Video

Experience the Fog Crest Vineyard Tasting Room: As we celebrate the one year anniversary of our tasting room, we want to share this beautiful video with you with narration by Fog Crest Vineyard co-owner, Rosalind Manoogian.
Wine Club

Join our wine club: We offer 3 different wine club levels, Silver, Gold and Platinum. Visit our Wine Club page to find out more.
Fog Crest Blog
February 25, 2015

January 14, 2015

January 13, 2015

November 24, 2014
Upcoming Events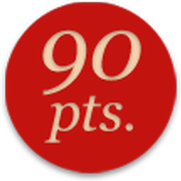 2012 Laguna West Pinot Noir
"A lighter ruby color along with a seductive, silky, strawberry and wild cherry-scented bouquet, light tannin, not the density of the Estate Pinot, but more finesse and complex Pinot Noir characteristics. This beauty builds incrementally and finishes effectively."
- Robert Parker