The Fog Crest Vineyard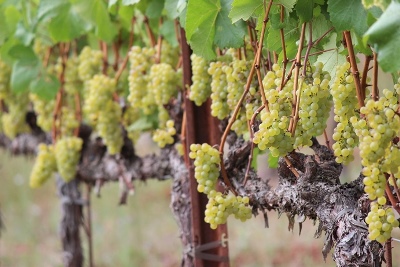 Fog Crest Vineyard was established in 1998 in the Russian River Valley American Viticultural Area of Sonoma County, California. The estate has a long tradition in agriculture, formerly raising hops, apples, and now wine grapes just north of the town of Sebastopol. The rolling hills with a south/east exposure provide for both excellent drainage and the full morning sun so necessary in the cool Russian River Valley. The vineyard soils are dominated by the Wilson Grove formation, a sandstone ridge that used to be beachfront property 3 – 5 million years ago. This fine-grained, marine sandstone yields the locally famous Goldridge – Sebastopol sandy loam soils long favored by the area's agricultural community. These influences combine to create a classic Burgundian terroir in the Russian River Valley. Our vineyard is planted with two carefully selected Dijon clones of Chardonnay, and a combination of three Dijon clones and two heritage clones of Pinot Noir.
James and Rosalind Manoogian, Vintners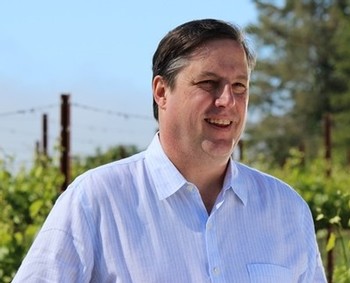 James Manoogian has had a life-long fascination for food and wine. As a restaurateur in San Francisco, California, the proximity to the great wine-growing regions near the city allowed he and his wife, Rosalind, to become knowledgeable about wine, how it accompanied fine dining, and where each varietal (grape type) excelled locally.
In 1997, the Manoogians looked north and started searching for an appropriate parcel suitable to growing great grapes for distinctive wines. Attracted to Sonoma County for its beauty and viticultural diversity, they found an ideal 30-acre site situated on a ridge above the Santa Rosa Plain – the future home of Fog Crest Vineyard.
Once the vineyard was established and producing fruit it immediately attracted the attention of fine winemakers. For five years the vineyard's grapes were bottled as a vineyard designate by Stryker Sonoma under the name of "L'Ancien Verger Vineyard" which in French means "the Old Orchard". The 2005 Estate Bottled Chardonnay, marked the inaugural vintage for Fog Crest Vineyard and the Manoogians.