October 9, 2018 | Around Sonoma County, Fog Crest News | Fog Crest Vineyard
Sonoma County - One Year After the Fire
There has never been a better time to visit Sonoma County.
The autumn offers a variety of events and festivals, along with a wonderfully intimate time to visit Sonoma wineries, explore the region and enjoy majestic redwood forests, vistas of vineyards in golden shades of fall, local restaurants and open arm hospitality.
As we look back on the year following the devastating fire of October 2017, we, as a community are profoundly grateful for the support that has been given during the recovery. 91 percent of Sonoma County tourism businesses are locally owned, and post fire visitors help ensure favorite establishments will be able to remain open.
Sonoma County is the jewel in Northern California's celebrated wine county – an area encompassing approximately 1 million square miles. 60,000 acres of this area are planted to grapes, and fewer than 500 vineyard acres actually suffered damage from the fire. Only one winery, Paradise Ridge, was lost to the fire, but their tasting room in Kenwood is currently open to guests. With 425 wineries welcoming visitors, there is no shortage of world-class wine to enjoy.
Sonoma Wine Country is an ideal addition to a visit to California for both domestic and international visitors. Direct air service into gateway ports of either San Francisco or Oakland put visitors only a short drive from Sonoma County. There is also direct air service into Santa Rosa from Los Angeles, Orange County, Seattle, Portland and Phoenix.
Three hotels in Sonoma County were lost in the fire. However, the county is in the midst of a boom of hotel openings including the Holiday Inn Windsor Wine Country, Oxford Inn & Suites in Rohnert Park, the boutique Astro Motel in Santa Rosa, and the Hampton Inn in Petaluma. Many of those damaged in the fire, have either re-opened or are expanding.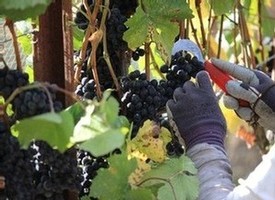 Here at Fog Crest Vineyard, we have just finished harvest, and our Chardonnay and Pinot Noir promise to provide another winning vintage. As we put the final stages of harvest winery activity to bed for the quiet winter, we look forward to spending time celebrating the holidays with family, tasting room visitors and wine club members.
Our First Friday with Wine Club Members tradition continues, and we are especially looking forward to our annual January First Friday celebration of the "new oil" from Italy. December will bring our annual Holiday Toy Drive and our holiday gift collection.
There is much to be thankful for this Fall – our family, the privilege to live on and work this beautiful piece of land, our Sonoma strong community, and of course, all of you who make it possible for us to pursue our winemaking passion. Cheers!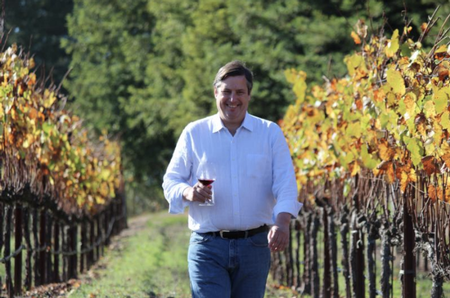 Comments
Commenting has been turned off.
Recent Posts
February 20, 2019

January 11, 2019

October 23, 2018

October 9, 2018

April 23, 2018

March 23, 2018

February 24, 2018

January 19, 2018

January 17, 2018

December 18, 2017
Blog Categories
Blog Archives
Our Writers