February 24, 2018 | Wine | Fog Crest Vineyard
Open That Bottle Night
When is the "right time" to open that special bottle of wine?
If you love wine, chances are you have a bottle tucked away waiting for that "special" day to open. It may be a bottle from your wedding, or a special trip, or a gift, or a winemaker signed bottle, or it may hold some memory of family or friends. It may be expensive, or not. Old or young. Whatever the case, "Open That Bottle Night", the international day of celebrating wine and memories, is the last Saturday in February, and just might be the perfect excuse to uncork that treasured bottle.
OTBN, created by Dorothy J. Gaiter and John Brecher of the Wall Street Journal in 2000, is celebrated on the last Saturday of February every year, and you can make it your own personal celebration of that special bottle of wine. Whether you choose to experience the bottle on your own or share it with a group of friends or family members, that's up to you. Any way you choose, there are some things to keep in mind to help you make the most of your OTBN experience.
Dorothy and John talk about Open That Bottle Night - video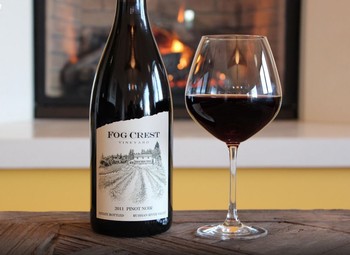 Choose the bottle.
If it's an older wine, plan ahead and stand the wine up, but still out of direct light and heat, for a few days to allow any sediment to sink to the bottom. No need to automatically decant. Some older wines can be fragile and too much air time could quickly dispel their delicate attributes. If you're planning a special meal to accompany your wine, it might be a good idea to have a back-up bottle, just in case your special bottle is corked or has gone bad.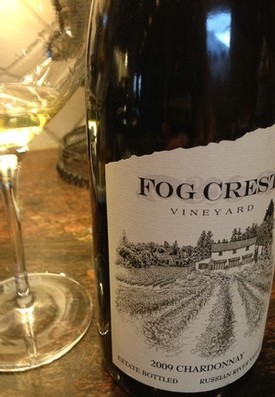 Bring your wine to the optimal temperature.
Both reds and whites are best enjoyed closer to cellar temperature, around 55 degrees. If you like your whites colder than that, ok, but careful not to over chill. If a white wine is served too cold it can mask some of a wine's subtle nuances. If your red has been kept at room temperature, it's not a bad idea to give it a quick chill in the refrigerator for an hour or two.
Opening the bottle.
Older corks can become fragile and may break apart when a regular corkscrew is used. It's a good idea to have on hand a two-pronged cork pull. They are readily available in any wine store and simple to use. In case some cork does break off into the wine, have handy a carafe and a small sieve or coffee filter and pour off enough wine to catch the cork bits.
How to Open a Bottle of Wine with a Two-Prong Cork Pull
Enjoy the wine and the memories.
If you are having an OTBN party with each guest bringing a bottle, ask them to be prepared to share with the group the significance of their bottle. Each wine should be enjoyed on its own merit, for what it means to its owner and for how it tastes at that moment. If it doesn't live up to your expectations on taste, savor the memory.
What will be in your glass this OTBN? Share a pic of your wine and your story with us on our Facebook page. Enjoy!
Comments
Commenting has been turned off.
Recent Posts
January 11, 2019

October 23, 2018

October 9, 2018

April 23, 2018

March 23, 2018

February 24, 2018

January 19, 2018

January 17, 2018

December 18, 2017

December 18, 2017
Blog Categories
Blog Archives
Our Writers