December 13, 2013 | Fog Crest Vineyard News | Fog Crest Vineyard
Fog Crest Vineyard to Open New Tasting Room
It's been a long time coming, but we're almost there – the building of our Fog Crest Vineyard Tasting Room is nearing completion and it won't be long before we are welcoming you in!
When we first started this journey of wine making here in the beautiful Russian River Valley, our first priority was developing the vineyard to produce grapes that would make the best California Pinot Noir and Chardonnay possible. Now, 15 years later and with 9 successful vintages in bottle under our label, we are so excited about finally having the opportunity to share our little bit of heaven with all of you.
You've enjoyed our wines over the years and we wanted to make sure that visitors to our tasting room had the best tasting experience possible. Our vision is coming together beautifully. We used local artisans as much as possible – Our fireplace surround was fabricated by Bohemian Stoneworks of Sebastopol and our granite counter tops by North Bay Monument of Rohnert Park. Perhaps our biggest "splurge" were our lighting fixtures. We needed 3 chandeliers and they needed to be large. We discussed what we were looking for with a lighting specialist and he directed us to Lighting Design Center in Santa Rosa. As soon as we saw some of the fixtures installed at another site, we knew they were perfect and we had to have them! The most challenging aspect of the project is how to actually furnish the room, which we are currently working on.
]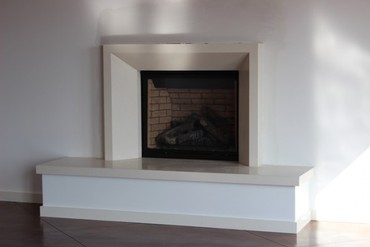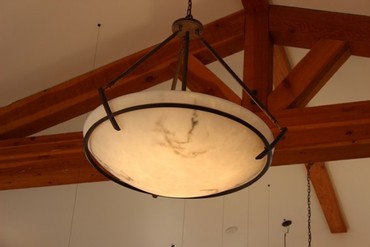 The best tasting experience for our visitors also meant finding the best person to fill the position of Tasting Room Manager. Surprisingly, we learned how varied the experience levels were of the people applying for the position. We met, we talked, we reviewed and we are excited to welcome Paula Minnis to the Fog Crest Vineyard family. She comes to us with quite an extensive background in wine related hospitality, education and event planning and we look forward to working with her to create year round activities and special events to compliment our daily tasting experience and create a warm and welcoming destination for Sonoma County wine country visitors.
All in all, this project has definitely been a "labor of love", even with its inevitable challenges, and we look forward to the opportunity to welcome you. We are planning our grand opening at the end of February 2014 and hope to welcome attendees of the Wine Road Barrel Tasting Event to the tasting room where they will also have a first opportunity to meet our new winemaker, Jerome Chery.
Until then…..cheers!
Comments
Commenting has been turned off.
Recent Posts
January 11, 2019

October 23, 2018

October 9, 2018

April 23, 2018

March 23, 2018

February 24, 2018

January 19, 2018

January 17, 2018

December 18, 2017

December 18, 2017
Blog Categories
Blog Archives
Our Writers