June 19, 2016 | Fog Crest Vineyard
A Wild Riff on the Traditional Quesadilla
Our "548" Estate Chardonnay is just the thing to keep you refreshed during the hot summer months.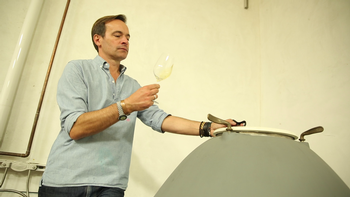 Towards the end of the month we will be releasing our 2014 "548" Estate Chardonnay. "548" refers to the clonal selection. It is a chardonnay clone we grow on the estate that has a slight Muscat character to it. This clone tends to be more floral on the nose and has a lusher, faintly peach character to it. Due to its more delicate flavor profile we thought oak barrels, even neutral ones, were too intrusive a flavor, and felt a concrete egg (ovoid shape) would be the best vehicle for fermenting. Concrete has a little breathability as opposed to stainless steel, and a neutral flavor. The ovoid shape promotes fermentation which is why these containers are shaped like eggs.
Vintage Notes:
Our 2014 summer ripening season lacked any heat waves in August, and in fact it was rather on the colder side with many foggy mornings. September however was definitely warmer.
The 548 clone was picked on September 10, 2014. Like all the chardonnay at Fog Crest Vineyard, these grapes were handpicked early in the morning and gently whole cluster pressed with our bladder press.
The juice was settled overnight at cold temperature. Once settled, the juice was transferred to the egg where it went through primary and secondary fermentation. Malolactic fermentation was completed on April 17, 2015.
The wine was transferred with fine lees to a stainless steel drum on July 16, 2015, and bottled unfiltered on March 24, 2016.
During the aging process very minimal stirring was performed.
We produced only 100 cases of the "548" Chardonnay, so it will be offered first to our wine club members in their Summer shipment. We will have it available for a limited time in the tasting room beginning June 27, so as they say... "Get it while it's hot". (pun intended)
Suggested recipe pairing
While summer usually means more casual, easy to prepare foods, it doesn't mean you can't experiment with some of the old standbys. We thought a riff on the quesadilla would be fun! No overpowering flavors or spice here to conflict with the rather delicate flavor profile of the wine, but plenty of good textural interest.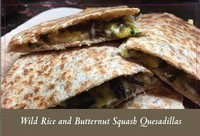 Wild Rice and Butternut Squash Quesadillas
Makes 3 Quesadillas
Ingredients:
6 8" Whole Wheat Tortillas
½ cup wild rice
2 cups grated butternut squash
¼ cup chopped cilantro
2 green onions, sliced, green parts only
Salt & pepper to taste
Olive oil
8 oz Manchego cheese, shredded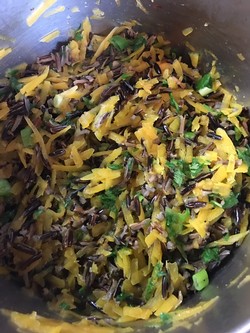 Combine rice and 2 cups water in medium saucepan. Bring to a boil. Cover and simmer about 55 minutes until almost all water is absorbed and rice is tender. Add grated squash and cook 10 minutes more. Remove from heat. Add onion and cilantro and season to taste.
In medium frying pan, heat 1 tsp oil – add one tortilla. Top with ¼-1/3 cup of rice mixture. Top with 1/3 of cheese then another tortilla. Cook till browned then flip and cook other side till browned.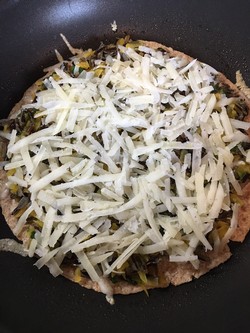 Cut each quesadilla into 8 wedges and serve immediately.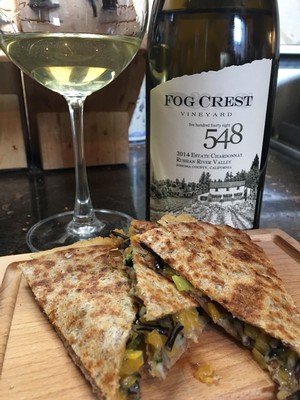 Comments
Commenting has been turned off.
Recent Posts
January 11, 2019

October 23, 2018

October 9, 2018

April 23, 2018

March 23, 2018

February 24, 2018

January 19, 2018

January 17, 2018

December 18, 2017

December 18, 2017
Blog Categories
Blog Archives
Our Writers