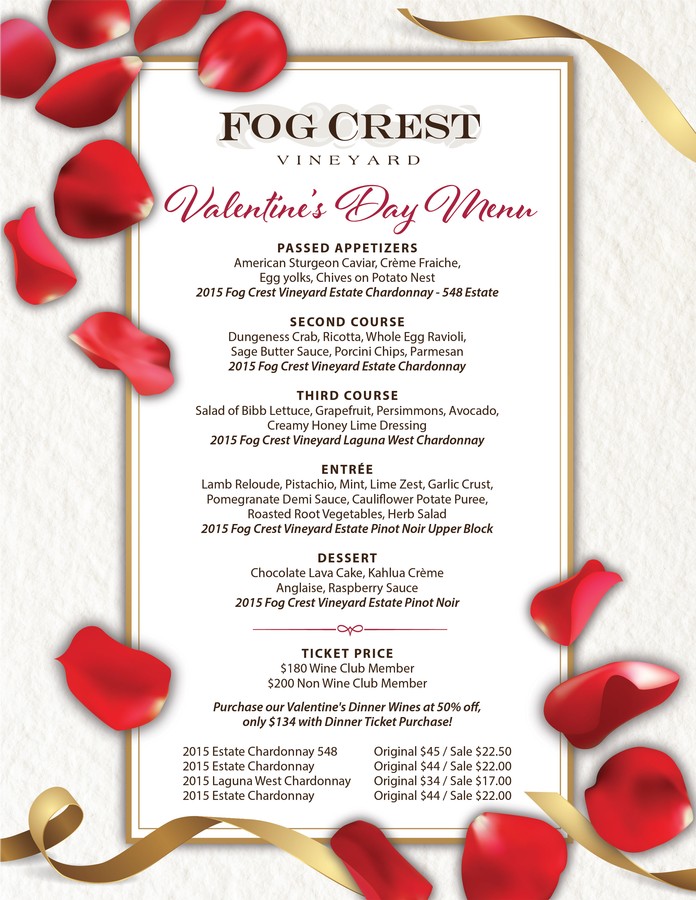 2018 Valentine's Day Ticket
Wine and Dine Your Valentine!
Celebrate Valentine's Day at Fog Crest Vineyard with a 5-course goumet dinner paired with our wines and prepared by Chef Barbara Hom.
We are also very excited to offer you the opportunity to purchase your Valentine's Day Wines at a 50% savings. You will receive a separate email that will contain the discount code for the purchase of all 5 wines for just $123.50 after your ticket purchase is completed.
We look forward to spending this very special evening with you.