About Fog Crest Vineyard
---
Fog Crest Vineyard was established in 1998 in the Russian River Valley American Viticultural Area of Sonoma County, California.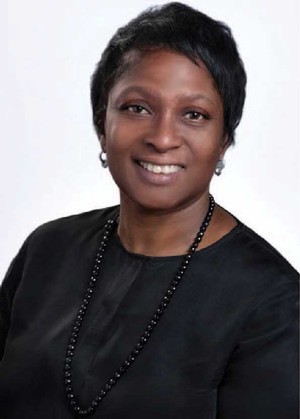 At age 27, Rosalind Manoogian was a widowed single mother with an infant daughter and a future that seemed unclear and uncertain. A chance meeting with the man who would eventually become her husband, an old, dilapidated orchard, and a valley rich in possibilities changed the trajectory of her life.
Rosalind, studied economics at Stanford University and was out in San Francisco one evening in June of 1995 when she met a tall dashing Michigan native named James "Jim" Manoogian. They struck up a conversation and soon found themselves inseparable. An unlikely pair, the two were so different, yet also so alike. Jim was reserved; Rosalind outgoing, yet the two shared a zest for living life to the fullest and a commitment to one another. Rosalind eventually sold her self-described "postage stamp sized home" in favor of the two moving 55 miles north to a 30-acre old orchard in the Russian River Valley of Sonoma, and the journey of what would become Fog Crest Vineyard began.
The decades-old orchard was far from plush. There were few apple trees left planted along the acres of bare land. An old home on the property didn't have a stable foundation to make it immediately livable. Calling the property a "fixer-upper" was an understatement. Still, the couple, who married a short time after their move, knew it was perfect for them. Jim had always had a fondness for wine, and the couple planned to develop a vineyard on the new property and sell grapes to local winemakers so the property could pay for itself.
But their plans soon evolved, and the vision became clearer as Rosalind, who began the journey as a wine novice, became fascinated and enamored by the intricacies of growing grapes in an area known for its world-famous Pinot. Increasingly and with James' support and encouragement, she would spend hours pouring over information about the terroir that makes the Russian River Valley grapes so exceptional, and the details required to produce quality wines. She used her economics education and business know-how to help guide the new vineyard's direction, and by 2005, Fog Crest Vineyard had its first vintage.
Fog Crest Vineyard got its name from the dense fog that accumulates over the valley. The southeastern facing slope of the vineyard has sandstone-based soil that allows the vines maximum sunshine and drainage, yet the grapes ripen slowly due to the cool morning fog that drapes the vineyard's crest.
These days, the once-bare orchard is now bountiful; the fog still beckons each morning, but the vision is clearer than ever. Rosalind and Jim's family expanded over the years and includes two daughters, a son-in-law and two grandchildren. (Four dogs round out the family.) The vineyard which got its start selling premium quality grapes to other winemakers now has its own signature wines: a Pinot Noir, a Chardonnay, and a Rose. Guests travel from all around the world to sample vintage wines produced with passion, love, and an intense desire to remain exemplary.
Over time, Rosalind assumed control of the day-to-day operations of Fog Crest Vineyard, making it Sonoma's only Black woman-owned vineyard. It was a natural transition, sparked by her love of the wine and the business. On any given day, the woman who once saw herself as a wine novice can now be found in "her element", whether it's running the tasting room, negotiating sales to expand her presence in the marketplace, or educating visitors to win them over, one glass of wine at a time.