May 14, 2013 | Fog Crest Vineyard News | Fog Crest Vineyard
Winemaker's Dinner
Delicious Evening at Addie's Place at The Wine House featuring the cuisine of Chef Todd Barrie Paired with the Wines of Fog Crest Vineyard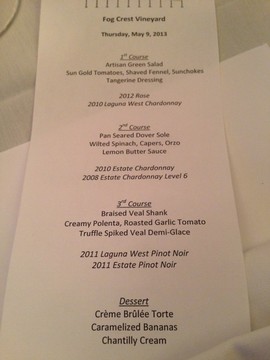 We want to thank everyone who attended our dinner last week – it was so great to make new friends during an intimate evening of food, wine and great conversation. Special thanks goes out to the folks at The Wine House for hosting us and to Chef Todd for creating such an amazing menu!
The Wine House, located just off the hustle and bustle of the infamous San Diego (405) Freeway as it winds through West Los Angeles, is one of the premier wine stores in all of SoCal. They regularly host classes in wine and spirits, and "Upstairs 2″ and "Addie's Place" are dining venues located, well, upstairs, from the store.
The evening began with a "sneak preview" tasting of our new Rosé of Pinot Noir. As this wine has only the slightest hint of a "blush", James refers to it as more of a "vin gris". Not grey at all, actually, this lovely wine has a full mouthfeel and lush fruit, making it the perfect aperitif or summer sipper. Sorry, not quite ready for release, but we'll let you know as soon as it is.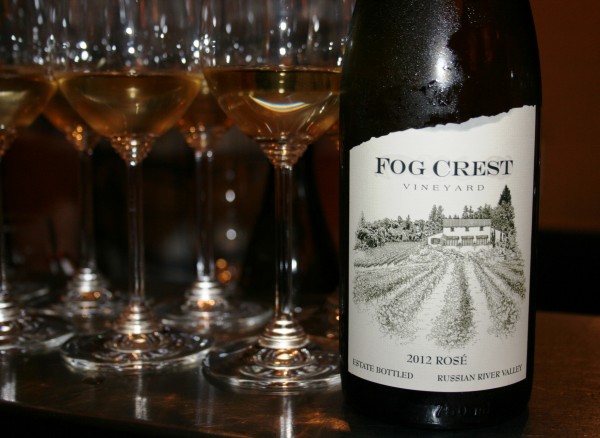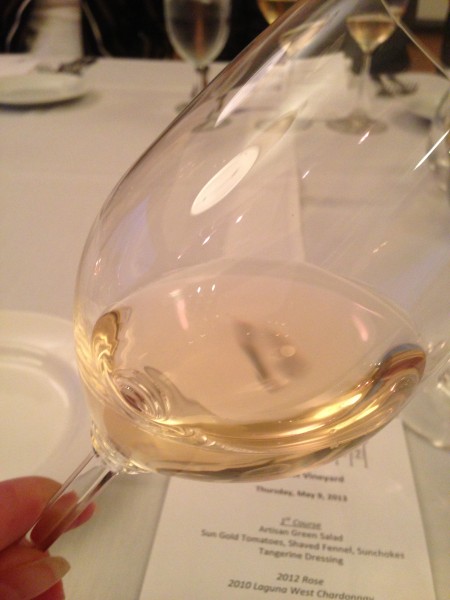 While James regaled the guests with stories about how the winery got its name, how the Rosé and "Level 6″ came to be, how the fog of the Russian River Valley befriends the Burgundian varietals, Chardonnay and Pinot Noir, and how he and winemaker, Daniel Moore, make the wines, the first course salad was served and paired with the 2010 Laguna West Chardonnay.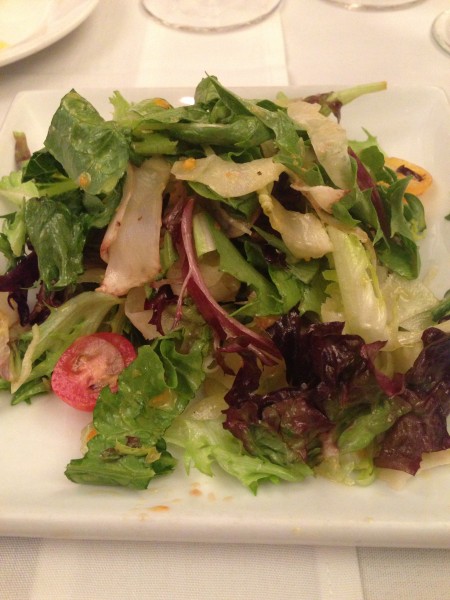 Artisan Green Salad – Sun Gold Tomatoes, Shaved Fennel, Sunchokes with Tangerine Dressing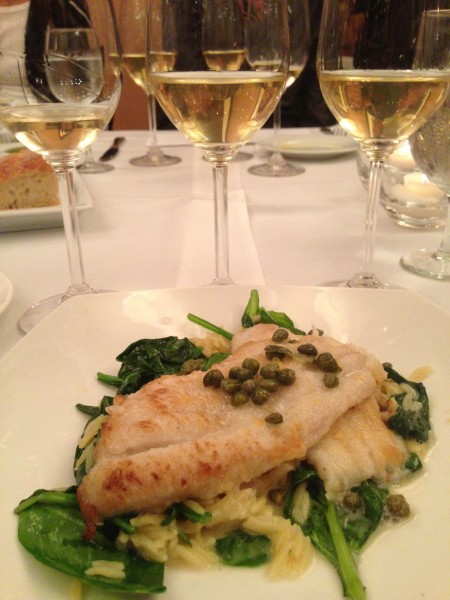 2nd Course – Pan Seared Dover Sole with Wilted Spinach, Capers, Orzo and Lemon Butter Sauce
Sole was paired with our 2010 Estate Chardonnay and 2008 Estate Chardonnay "Level 6″.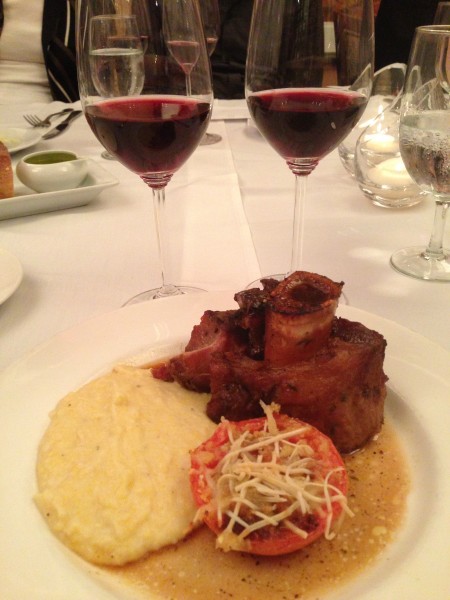 3rd Course – Braised Veal Shank with Creamy Polenta, Roasted Garlic Tomato and Truffle Spiked Veal Demi-Glace
Veal Shank was paired with our 2011 Laguna West Pinot Noir and 2011 Estate Pinot Noir
Dinner was amazing, but there's always room for an outstanding dessert and Chef Todd outdid himself with a Creme Brulée Torte with Caramelized Bananas and Chantilly Cream!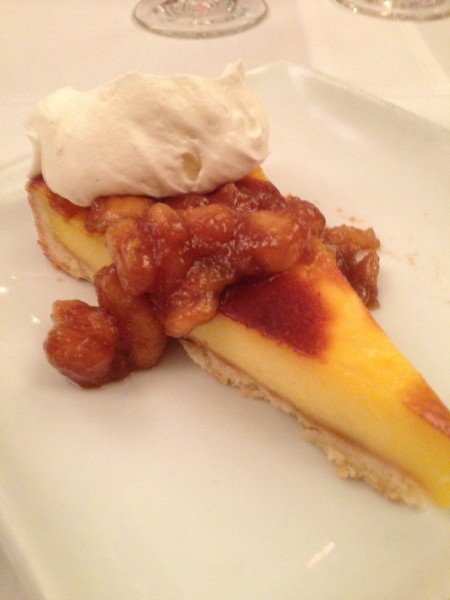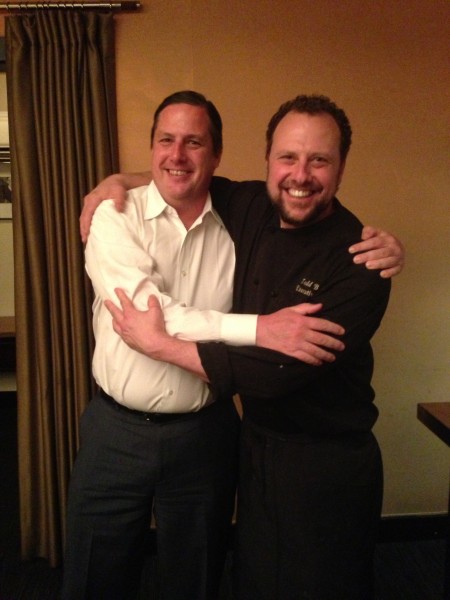 James with Chef Todd
Cheers to all – can't wait for our next visit to Los Angeles!
Comments
Commenting has been turned off.
Recent Posts
January 11, 2019

October 23, 2018

October 9, 2018

April 23, 2018

March 23, 2018

February 24, 2018

January 19, 2018

January 17, 2018

December 18, 2017

December 18, 2017
Blog Categories
Blog Archives
Our Writers