July 31, 2013 | Fog Crest Vineyard News | Fog Crest Vineyard
Veraison in the Vineyard
Veraison is one of the most exciting times in the vineyard.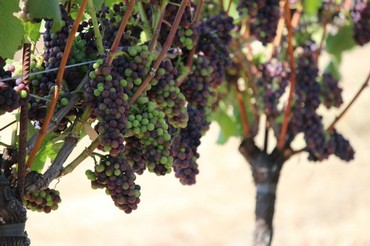 The pinot noir grapes are changing from green to purple and the mix of the various shades of color within each cluster is beautiful! The chardonnay doesn't have the show of color like the pinot, but it too is going into its ripening stage. "Veraison" is a french viticulture term describing the transition from berry growth to berry ripening, and it surely means harvest is not far away. Our vineyards in the Russian River Valley are now going through veraison, earlier than last year, and soon we will be preparing the winery for the flurry of harvest activity. Still in the middle of summer and our thoughts are with harvest. Will it be early? Likely. And then summer will be gone and we'll be thinking about Fall and the celebrations it will bring. Wow, where does the year go?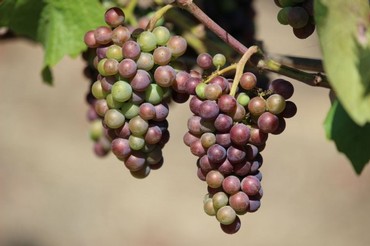 Pinot Noir in veraison.
Comments
Commenting has been turned off.
Recent Posts
January 11, 2019

October 23, 2018

October 9, 2018

April 23, 2018

March 23, 2018

February 24, 2018

January 19, 2018

January 17, 2018

December 18, 2017

December 18, 2017
Blog Categories
Blog Archives
Our Writers