March 21, 2017 | Fog Crest Vineyard
The Wine Barrel
Wine can be aged and stored in many vessels - concrete eggs, stainless steel tanks, clay amphorae - but the oak wine barrel still reigns king for winemakers around the world.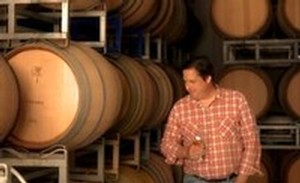 One can hardly think about wine and wine lore without thinking about the wine barrel. In fact, there is so much sentimental association with wine barrels, people have created myriad ways to re-purpose old, used barrels into everyday objects to be forever enjoyed. Any foray into Pinterest boards will turn up barrels made into tables, chairs, bars, planters, sinks and so much more.
But wine wasn't always stored in oak barrels. The Greeks and Romans stored and transported wine in clay amphorae. The Romans eventually discovered that barrels made of oak were more easily moved about and quick to produce. As their use became more commonplace, it was also discovered that the oak imparted desirable aromas and flavors to the wine. And that is where it all began….
Oak imparts aroma compounds like vanilla, baking spice, caramel and smoke, to wine during the aging process, There are three types of oak most commonly used for aging wine – French, American and Hungarian – and each can be found in multiple locations within that country, offering slight differences from area to area. American oak is either Quercus Alba or Quercus Garryana, both white oaks and more intense than French Oak. French and Hungarian oak are both Quercus petraea, European white oak, with Hungarian considered less intense than it's French counterpart.
Here at Fog Crest Vineyard, we use exclusively French Oak barrels. Chardonnay and Pinot Noir really lend themselves to French Oak, which is a little bit milder than American Oak. The coopers we have are all French and we have particular coopers that we favor for varying reasons. It's a proprietary preference – each cooper creates barrels that offer different "spice" profiles, degrees of toast to the wood, and a variety of woods from multiple areas within the region. Subtle nuances in new oak are imparted into the wine, and after about 2 years, the barrels become neutral, thus imparting very little in the way of flavor or aroma. The wood still softens the wine and breathes, so it ages the wine differently than stainless steel would.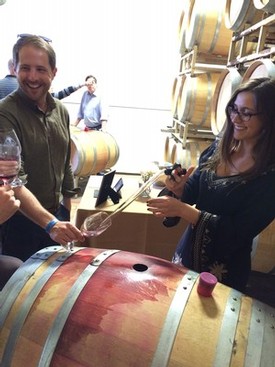 Barrel sampling has become quite popular among avid wine tasters, and two weekends every year, Fog Crest Vineyard participates in the Barrel Tasting Along the Wine Road of Northern Sonoma County events. These events provide tasters with a rare opportunity to sample wines still in barrel while the winemaker explains their progress. Tasters may also be able to sample individual wines on their own before becoming a component of a blended finished wine, whether it be a blend of different varietals or same varietal but different vineyards or blocks.
If you are offered the opportunity to taste wine from the barrel, here are some tips to get the most from the experience.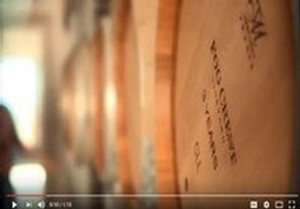 Click to watch video: Fog Crest Vineyard Barrels
More:
Why Wine is Aged in Oak - A History Lesson
What's the Difference Between a Wine Barrel and a Whiskey Barrel?
A History of Barrel Making and Cooperage
Sampling from the Barrel and "En Primeur" Futures Purchasing
Comments
Commenting has been turned off.
Recent Posts
January 11, 2019

October 23, 2018

October 9, 2018

April 23, 2018

March 23, 2018

February 24, 2018

January 19, 2018

January 17, 2018

December 18, 2017

December 18, 2017
Blog Categories
Blog Archives
Our Writers