June 30, 2014 | Fog Crest Vineyard News | Fog Crest Vineyard
Fog Crest Vineyard Tasting Room Grand Opening
Fog Crest Vineyard celebrated the grand opening of the tasting room with food, wine and friends!
After almost a year of blueprints, meetings, surface samples, paint chips, inspections, shopping and a fair amount of lost sleep, we celebrated the official grand opening of our beautiful tasting room on June 21st! Even the event was months in the making – it had to be special and special it was. …
The morning started early with the arrival of the crew from Fork Catering. If you live anywhere in Sonoma wine country, chances are you've heard of them. Their reputation for great service and creative, delicious food preceding them, they were completely professional and cooked up a storm all morning. When the first guests began to arrive a little after 11am, five food stations were set up with appetizers to pair with our wines.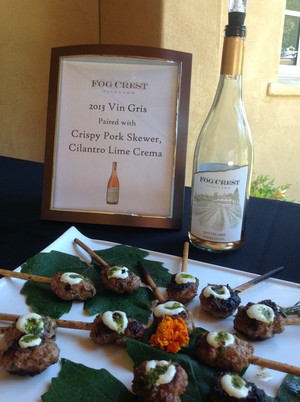 Guests were greeted in the breezeway with a tasting of our 2013 Vin Gris, Sonoma Mountain, paired with Crispy Pork Lollipops drizzled with Cilantro Lime Crema. Both the wine and the pork were a huge hit and a welcome sight, especially to the guests that arrived on bicycle. While the day was picture perfect and not too hot, the tasting room sits atop a hill and must have been a bit of a challenge for those on bike. No worries, though, everyone was smiling – as it should be in wine country.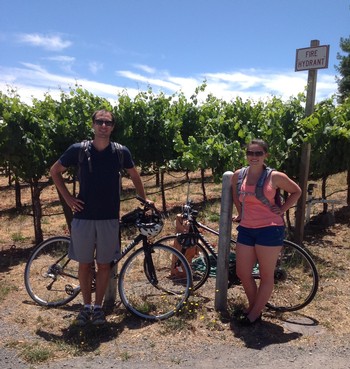 After introductions, guests were asked to visit the tasting bar for their next pour – our 2010 Chardonnay, Elevage, Russian River Valley. For this wine, Fork Catering had prepared Handlebar Farms Lettuce and Fresh Fig Skewers with Pepitas and a Lemon Vinaigrette.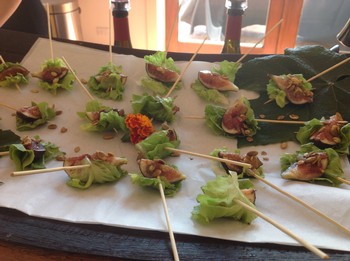 At the bar, guests were either greeted by James Manoogian, owner, or Nessia, our tasting room manager extraordinaire. The sun-drenched tasting room quickly filled with happy tasters from all over the county, either hanging at the bar, relaxing by the fireplace or huddled around the "community" table in the middle of the room. Here guests could nibble on Deviled Eggs with Crab while tasting our 2011 Estate Chardonnay, RRV.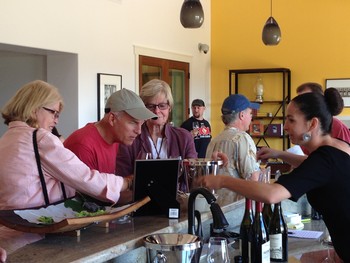 As lovely as the interior of the tasting room is, it's the spectacular view that draws tasters out to the patio. Remember the hill mentioned earlier? It is from this vantage point that one can look out across the Russian River Valley to the Mayacamas Mountain Range, taking in the full beauty of the vineyard below and the Laguna de Santa Rosa just beyond.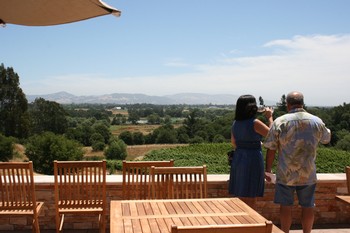 On the patio Mini Wedge Salads in Bacon Cups topped with Blue Cheese were paired with our 2011 Pinot Noir, Laguna West, RRV. Bacon, blue, cheese, Pinot Noir, view – yeah…. You'd think that would be a tough act to follow, but Fork had one more tasting tidbit to wow us with. Liberty Duck Confit Mini Tostadas turned out to be just fantastic paired with our 2012 Estate Pinot Noir, RRV, just released.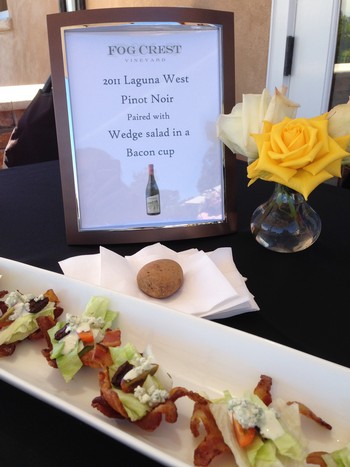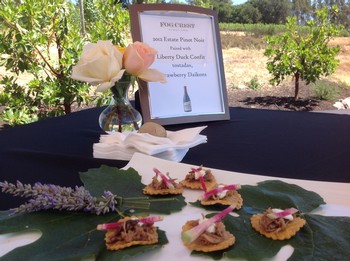 Some guests requested a tour and Jim was happy to show them around.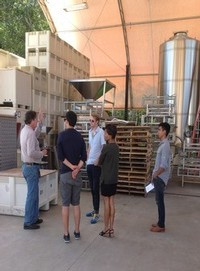 The day went by quickly with old friends and new ones coming and going until 5 o'clock. Our VIP dinner was scheduled for 6:30, leaving us an hour and a half to re-arrange the patio with banquet tables dressed for a celebration! Everyone pitched in and soon enough our dinner guests began to arrive. This was an evening to thank our family and friends for all their love and support and to show our appreciation to all those involved with creating our tasting room.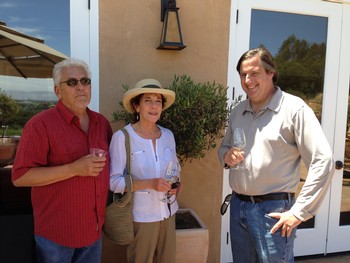 Jim and Jerome Chery, our winemaker, were greeting and pouring while the rest of the team put the finishing touches on the tables outside. As the sun set on a beautiful day our guests gathered around to toast to friendship and enjoy the fantastic meal.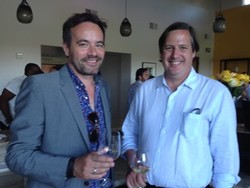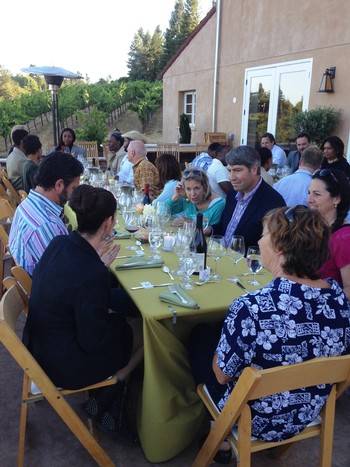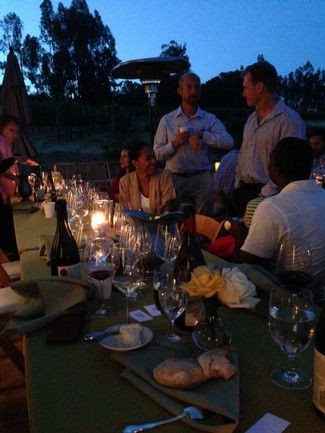 Most of the guests chose the pork dinner which was Pork Tenderloin on a bed of Polenta with Mushroom Ragout and Steamed Bloomsdale Spinach with an Arugula Salad on the side. Dessert was a flourless chocolate cake with chocolate chunks and vanilla bean cream. Yum!!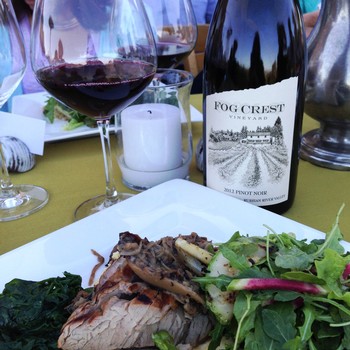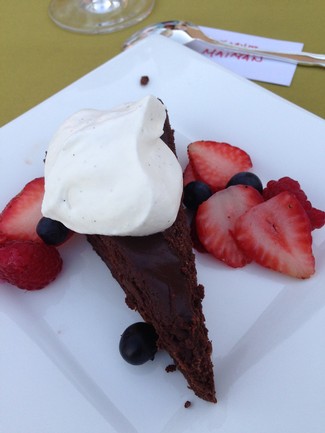 To all of us who were able to spend the day with us and to all the new friends we'll be welcoming to the tasting room over the years, thank you for your support. We raise our glasses to you – Cheers!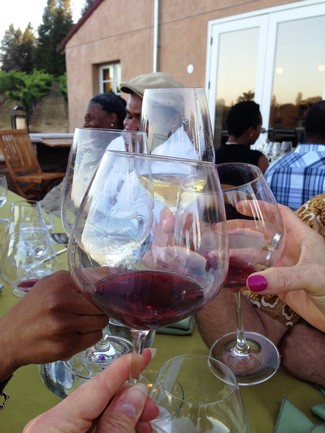 For more images please visit our Facebook Photo Album.
Comments
Recent Posts
January 11, 2019

October 23, 2018

October 9, 2018

April 23, 2018

March 23, 2018

February 24, 2018

January 19, 2018

January 17, 2018

December 18, 2017

December 18, 2017
Blog Categories
Blog Archives
Our Writers