December 12, 2016 | Fog Crest Vineyard
Celebrating "New Olive Oil"
The second annual celebration of the "new olive oil" will be held at Fog Crest Vineyard January 6, 2016
Every year about this time, with the wine harvest complete, James gears up for his annual celebration of the new olive oils from Italy – the freshly bottled cold-pressed extra virgin oil that still has the irresistible freshness and original essence of just picked olives. New oils skip the holding period of traditional oils and go straight in the bottle.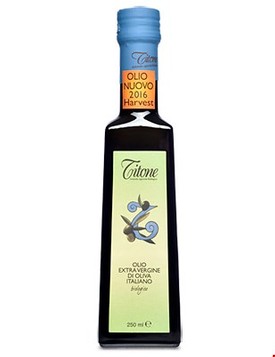 Our new oil celebration will be our "First Friday" event for January, being held at the tasting room on January 6, 2016, from 5-7PM. This year, as we did last year we are staying in Sicily, but venturing to a different part of the island, (who says Jim can't diversify), and will be featuring Titone Novello 2016 Extra Virgin Organic Olive Oil. A blend of Nocellara del Belice – Cerasuola and Biancolilla olives from the area near Trapani on the western side of Sicily. The extra virgin olive oil from the Titone farm is the product of a family's devotion to sustainable, traditional farming methods, and organic tending of the land. The resulting olive oil is a Sicilian classic. The Titone farm is owned and managed by a father/daughter team (Nicola and Antonella Titone) with a passion for understanding the land and growing their crop organically since 1985.
Tasting Notes:
Complex and particular, this oil has a very bright, fresh olive taste, with notes of chicory and spice. Artichoke and tomato aromas round out the flavor with a perfect, lingering bitterness.
To compliment the olive oil, we will look to Parma for inspiration for the star of our tasting buffet - a whole prosciutto, which we will carve by hand at our celebration. Other items such as Caponata, Bresaila (air dried salted beef) served with fresh lemon wedges, Fondue Neuchâteloise, Mesclun salad with the option of a little Bonito del Norte, round out our tasting selections. A couple mini chocolate gavottes and a pate de fruit, and we believe everyone attending will feel good about 2017.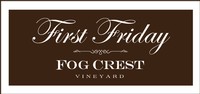 We hope you'll come taste the "Mediterranean sunshine in January" with us and experience another "First Friday" of unique food and wine pairings with friends, old and new, and the warm hospitality that is Fog Crest Vineyard. We look forward to sharing this special wine and food pairing event with you.
Tickets:
$15.00 pp (click here to purchase)
$10.00 pp (Wine Club members click here to purchase)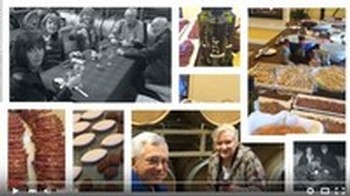 Click here to watch highlights from New Oil First Friday-2016
Happy New Year 2017!
Comments
Commenting has been turned off.
Recent Posts
January 11, 2019

October 23, 2018

October 9, 2018

April 23, 2018

March 23, 2018

February 24, 2018

January 19, 2018

January 17, 2018

December 18, 2017

December 18, 2017
Blog Categories
Blog Archives
Our Writers