January 21, 2014 | Fog Crest Vineyard News | Fog Crest Vineyard
Braised Pork Loin Tacos
Hearty winter recipe for game day or any day!
Here in the foggy Russian River Valley winter nights can be too cold to think of barbecuing outside so we keep the cooking indoors. This is one of James' favorite winter recipes for pork loin. Would also make some darn good eats for Super Bowl!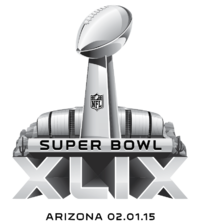 Ingredients:
Pork loin, cut into 2 inch chunks.
For the shake: This shake is enough for about 1.5 lbs so just adjust it to the amount of cubed meat you have.
2 T brown sugar
1 t salt
2 t paprika
2 t Dixon chile powder ( A deserved nod to our brothers in New Mexico)
½ t cayenne (optional to taste)
½ t dry mustard
¼ t thyme
Put the shake in a ziplock bag. Put the meat in the bag , and you guessed it shake!
Remove the coated chunks of meat and marinate in :
Marinade:
¼ c soy
¾ c orange juice
½ c Coke
juice of a lime
1 T freshly ground cumin
2 t minced garlic
Note: If using a larger loin, you may have to double the marinade.
Marinate the chunks overnight (at least 12 hours)
Remove meat from the marinade and reserve the marinade for sauce. Pat meat dry with paper towels.
In a deep skillet add some peanut oil or bacon fat and brown the pork on all sides. (If meat is still wet it can make the oil splatter so keep an eye on the oil temp) Once you have the meat sealed up/browned remove the meat into bowl and pour off the oil. Place the reserved marinade in the skillet and deglaze the pan and bring to boil. Lower marinade to a simmer and return meat to pan and continue to simmer 45 minutes or so until tender. Shred up the pork using some of the extra cooked sauce to moisten.
Serve with tortillas, chopped cilantro, diced white or red onions and salsa. A large dollop of refried black beans or pintos wouldn't hurt either. Enjoy with ice cold beer or Fog Crest Vineyard Pinot Noir at a cool 55 degrees.
Comments
Commenting has been turned off.
Recent Posts
January 11, 2019

October 23, 2018

October 9, 2018

April 23, 2018

March 23, 2018

February 24, 2018

January 19, 2018

January 17, 2018

December 18, 2017

December 18, 2017
Blog Categories
Blog Archives
Our Writers