FOG CREST VINEYARD BOOK CLUB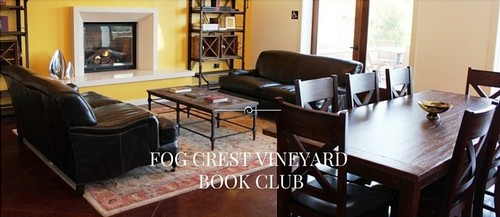 Welcome to the Fog Crest Vineyard Book Club! If you've been to our tasting room, you've probably noticed that we love books - especially books about Sonoma County, food and, of course, wine. So we thought it would be fun to share some of these stories together, book club style!
Every three months a book selection is chosen for the book club - we'll try to have it available in the tasting room for you to purchase if you live in the area. Otherwise, we'll make sure each selection is also available on Amazon.com.
We've set up a Fog Crest Vineyard Book Club "group page" on Facebook where everyone can share their thoughts on the book and related topics during the two months with each selection. At the end of the three months, we'll get together on a Sunday late afternoon to discuss the book and share a glass of wine and light dinner with our book friends here in the tasting room and share via Google Hangout with those of you not in the area.
We also will set up special events like book signings, author readings, and themed events whenever possible.
We do hope you'll join the book club fun - check back here and on our Book Club Facebook Group Page often for all the latest book news and discussion.
CURRENT BOOK CLUB SELECTION: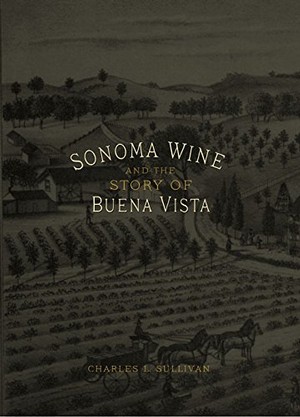 "Sonoma Wine and the Story of Buena Vista" - by Charles L. Sullivan
(available in the Tasting Room and on Amazon)
2016 DATES TO BE ANNOUNCED